Each company doing business with us places its trust in us. See some of our achievements.
+30 project collaborators
We have collaborated on more than 30 projects for our partner agencies.

Take back control of your marketing faster than you think. Both conductor and soloist of your marketing, Hacoeur can put together a team of 10/10 experts to carry out your major projects.
Many obstacles undermine your customers' experience on your website preventing them from finding the product they need, completing a search, completing a transaction, contacting a representative, or even submitting a price request. Cubik Design can help you in the analysis, planning and optimization of user journeys on all types of websites.
For the agency, it is important to fuel their passion for digital marketing with growing Canadian companies, in order to maximize their success, thanks to cutting-edge skills and privileged human relations.
Much more than a graphic design studio, the DoubleXpresso Agency is made up of strategists and creatives who combine their strengths to create impactful concepts that generate real results.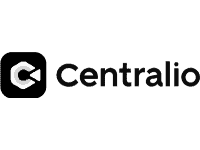 Centralio is the platform that helps businesses simplify the sale of complex configurable products. Their goal: To simplify complex sales.